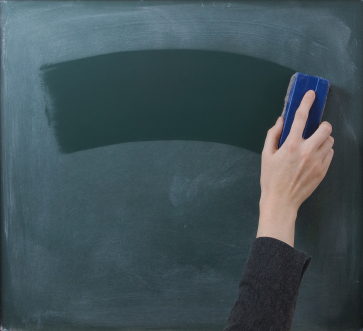 The Wall Street Journal reported earlier this week that official expungement of criminal records may not be the end of the story for individuals suffering the collateral consequences of crimes supposedly wiped off the books.
Expungement is the process of eliminating records of past criminal charges. Sometimes it involves purging the searchable records of law enforcement agencies or courts. In other circumstances it may be possible to remove records from public and private databases.  Only available to certain eligible individuals (for more information on whether you or someone you know may be eligibile, see Fairlie & Lippy's explanation here).   Expungements are a vital tool for individuals with criminal records, a "reset button" of sorts that allows individuals who have paid their debt to society to move on with their lives.
However, the Wall Street Journal's Joe Pallazzollo and Gary Fields describe a very different scenario for some individuals, including one local woman from Philadelphia, whose records survive on third-party sites that are in demand by landlords and potential employers.  The transmittal of this information post-expungement is illegal, and the Federal Trade Commission has brought several cases under the Fair Credit Reporting Act against background screening companies for failure to comply.  Nevertheless, all of these cases have ended in undisclosed settlements, with no admission of fault by the companies.
Under the current rules in most states, the government is under no obligation to provide notice to companies that a particular record has been expunged, and no longer legally exists.  Pennsylvania, on the other hand, provides notice to purchasers of bulk data that expungements have occurred.  However, some consumer advocates argue that Pennsylvania's method of creating expungement lists to be widely distributed only adds to the erosion of the expungement process.
While the article sheds light on what appears to be a growing problem, it also reports that states are taking action to reverse the trend by expanding the scope of their respective expungement laws.
The collateral consequences of a crime often outlasts any state punishment and, despite this disappointing development in some cases, expungement is well worth the time and effort.   To speak to a Fairlie & Lippy attorney about the expungement process, contact us here.