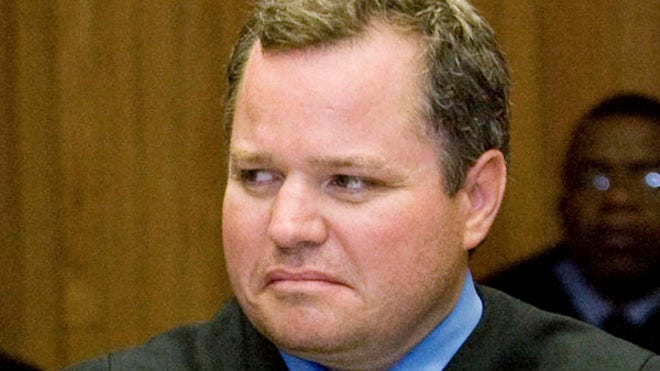 Illinois Judge Michael Cook announced his resignation from the bench late last month, days after he was charged with federal heroin and gun offenses. The St. Clair County Circuit Judge, who first became an associate judge in 2007, entered the spotlight last March when fellow Judge Joe Christ died of a cocaine overdose while staying with Cook at his family cabin. Christ was an associate judge for less than a week before he died. In the criminal complaint for the gun and drug charges Cook is labeled as a drug addict, but he is not being implicated in Christ's death; an investigation into that matter is ongoing.
The scandal in the St. Clair County courthouse extends beyond the two judges that were involved. Probation officer James Fogarty has also been charged with cocaine distribution and possession, after FBI Special Agents learned that he was supplying the judges with the cocaine and using it with them.
This is not the first scandal to come out of an Illinois courthouse in the recent past. Read our blog from earlier this year about a legally insane judge who was allowed to remain on the bench.